As the end of the school year quickly approaches, I'm faced with what to do to entertain my kiddos for the next couple of months. While they are very satisfied riding bikes, playing in the sandbox, swinging, and generally being outside, I do like to mix it up for them every once in a while with a day trip to someplace fun that we can all enjoy, and maybe if we're lucky, an actual vacation as well. Here are a few of my favorites:
The Friendly Farm
- My kids really enjoy this small, family-run farm in Dublin, New Hampshire. It's close enough that we can go more than once a summer. There are lots of farm animals and most of them are open for the kids to touch and interact with. They have chickens who roam all over and a pen where the kids can go in and play with the goats. They also let the kids feed baby goats a bottle. It's inexpensive, close-by and a great for young kids like mine.
Southwicks Zoo
- This trip is quite a bit farther for us. The zoo is located in Mendon, MA which is right on the Rhode Island border. But it's definitely a day worth of fun, learning and exploration. They have a playground for when the kids need a break from walking or being around animals and there is a Skyfari ride that takes you on a chair lift ride over the zoo. It's not something we can do with Maggie, but I'm sure it's a pretty cool view of the animals below. They have elephant rides and a deer habitat that you can walk through and feed the deer.
Look Park
- What could be better than a park with a train ride? Look Park in Northampton, MA, is a great place for the entire family. They have a train, a small "zoo", splash pad, paddle boats and other fun activities for kids. It's a really great way to spend a low-key summer day with the family.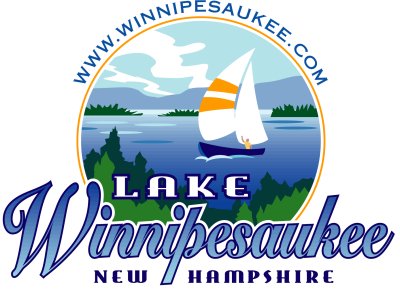 Lake Winnipesaukee - I LOVE everything about this lake and the surrounding area. I could spend my entire summer on the lake (if only) and never be bored. Besides all the boating and water fun, there are plenty of great destinations in the white mountains area that are perfect for kids. I've been going to Winnipesaukee my whole life and I have so many great memories of my time there. I'm a Meredith girl (north end of the lake) because that's where we've always gone, but there are many, many wonderful places to stay depending on what you want to do. Our favorite day trip destinations when we are in the Lakes Region are Santa's Village and Story Land. Both are wonderful parks that have rides and fun for kids of all ages. As I said, I could occupy myself up there all summer long.
I'm hoping we might be able to get a trip to Boston in this summer too, but it's dependent on several different schedules and if we can afford to go. There are so many places in the city that I would love to take the kids, but Roman has to work and that is an adventure that I will not embark on solo. So we'll see where the summer leads us and make our own fun as we go. Any favorite spots that you know of that I should look into in the New England area?